BY THE END OF THE PROGRAM PARTICIPANTS WILL BE ABLE TO:
       Gain a clear understanding of the theory and methodology of Team Coaching.
       Develop specific Team coaching competencies.
       Effectively provide a reflective space for clients about their practices.  Enhance your confidence, authority, presence and resilience when working with teams at all levels.
       Offer opportunities to explore personal challenges in working with specific team members.
       Apply your learning to your own client – with support from faculty and a group supervision setting.
       Support leaders and teams to grow and become self-aware entities that change the way they relate and communicate in order to create a container that lets their authentic presence surface and flourish.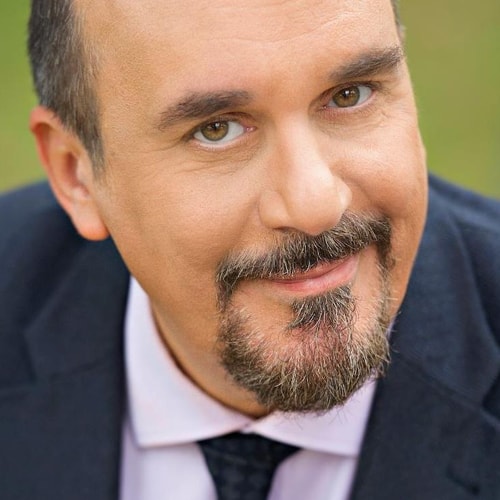 Angelos Derlopas
Angelos is an Executive & Team coach with three decades of business experience. He has postgraduate studies in Business Administration (MBA) and Psychology (MSc), over 6,000 hours of experience in coaching and coaching training, has published articles and books in Greece and abroad and has presented at coaching conferences in Europe, N.America and Asia. He is passionate about coaching and all things that helps us become more creative, more purposeful and live more authentic lives. He loves meeting new people and have conversations that will value diversity as an invitation for exploration of different mindsets and the richness of cultures. He has coached with clients in more than 100 countries.
Liz Hall
Liz Hall is Editor & Co-owner of Coaching at Work magazine (www.coaching-at-work.com); author of Mindful Coaching (Kogan Page, 2013), author/editor of Coaching in Times of Crisis & Transformation (Kogan Page, 2015), and chapter contributor to books including Professional Coaching (Springer, 2018); Mindfulness in Organisations (Cambridge University Press, 2015), and Mastery in Coaching (Association for Coaching/Kogan Page, 2014). Liz is a co-founder of the International Summit for Mindfulness & Compassion at Work, which has convened twice in Madrid, in 2017 and 2018. She speaks widely on coaching and mindfulness. Liz is passionate about mindfulness and compassion can heal and transform, helping us lead authentic, courageous and ethical lives.
We partner in learning and development with those who choose to be the reason we make the difference