Do you want to be a Master Coach?
🌍 𝗚𝗹𝗼𝗯𝗮𝗹 𝗧𝗿𝗮𝗶𝗻𝗶𝗻𝗴-𝗥𝗲𝘁𝗿𝗲𝗮𝘁 𝗣𝗿𝗼𝗴𝗿𝗮𝗺𝗺𝗲: 𝗘𝗹𝗲𝘃𝗮𝘁𝗶𝗻𝗴 Coaching, Leading 𝗮𝗻𝗱 𝗖𝗼𝗺𝗺𝘂𝗻𝗶𝗰𝗮𝘁𝗶𝗼𝗻 𝗦𝗸𝗶𝗹𝗹𝘀 🌟
🚀 Ready to transform the way you coach? How about the way you lead? Join us in the Global Training-Retreat Programme, where coaching expertise meets leadership excellence. This unique programme is a perfect blend of skill enhancement, cultural experience, and reflective learning – tailored for today's dynamic leaders.
📍 𝑰𝒏𝒔𝒑𝒊𝒓𝒊𝒏𝒈 𝑳𝒐𝒄𝒂𝒕𝒊𝒐𝒏𝒔: Journey across Spain, the USA, and Canada. Each location offers unique insights into diverse leadership styles and communication strategies.
🛠️ 𝑷𝒓𝒐𝒇𝒆𝒔𝒔𝒊𝒐𝒏𝒂𝒍 𝑺𝒌𝒊𝒍𝒍𝒔: Designed to build competence and confidence for the coach, the mentor and the thoughtful leader. This training-retreats go deep, using the dynamic flow of intention and impact to build skills, provide feedback and enable personal awareness and transformation.
✨Co-Created Custom Programme: You get to declare the area of study that will be most impactful for you, and together, we will design a program that meets your interests and needs.
🤝𝑰𝒏𝒕𝒆𝒓𝒂𝒄𝒕𝒊𝒗𝒆 & 𝑹𝒆𝒇𝒍𝒆𝒄𝒕𝒊𝒗𝒆: Engage in workshops, group activities, self-study and individual work that foster both personal and professional growth.
🌐 𝑪𝒖𝒍𝒕𝒖𝒓𝒂𝒍 𝑰𝒎𝒎𝒆𝒓𝒔𝒊𝒐𝒏 & 𝑵𝒆𝒕𝒘𝒐𝒓𝒌𝒊𝒏𝒈: Connect with a global cohort of professionals, expanding your network and gaining valuable global perspectives.
💡 𝗞𝗲𝘆 𝗕𝗲𝗻𝗲𝗳𝗶𝘁𝘀:
Build skills to become a masterful coach
Master advanced communication skills
Hone the ability to lead high-performing teams
Apply reflective learning to real-world scenarios
Gain a broader global outlook, crucial in today's interconnected world
📌 𝗧𝗮𝗶𝗹𝗼𝗿 𝗬𝗼𝘂𝗿 𝗘𝘅𝗽𝗲𝗿𝗶𝗲𝗻𝗰𝗲: Enjoy the freedom to arrange your own travel, and customize the experience to your preferences.
✨ 𝗧𝗿𝗮𝗻𝘀𝗳𝗼𝗿𝗺 𝗬𝗼𝘂𝗿 Coaching, 𝗧𝗿𝗮𝗻𝘀𝗳𝗼𝗿𝗺 𝗬𝗼𝘂𝗿 𝗟𝗲𝗮𝗱𝗶ng: Way beyond skill development, this programme is about evolving your professional approach for greater impact and success.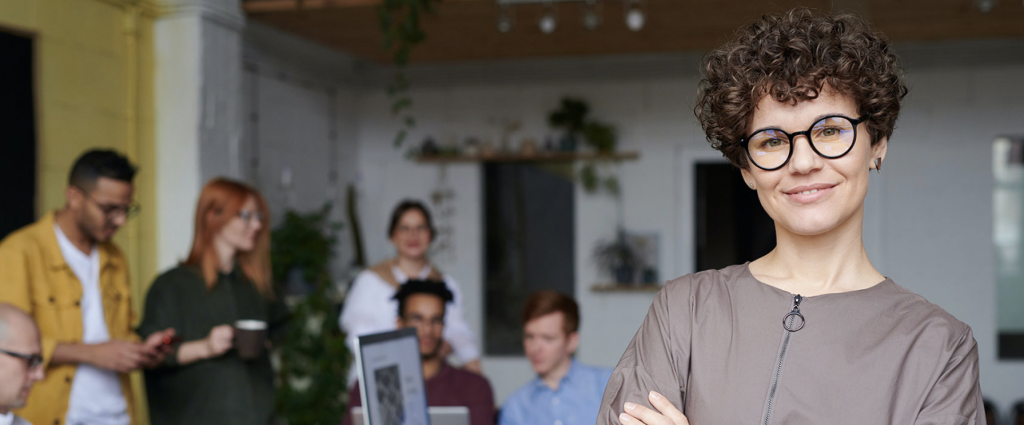 The Masterful Coach: Around-the-World Training-Retreat Programme is an immersive Level 3 coaching experience that takes place in three unique locations  – Antequera, Spain; Albuquerque, New Mexico, USA; and Niagara Falls, Ontario, Canada. Each retreat focuses on different aspects of coaching mastery, with themes such as self-invention, exploration, and navigating through noise.
We prepare you for your MCC/MP: So, it's ideal for you whether you're a seasoned PCC coach that want to become MCC coach or any other professional coach coming from EMCC, ACC or other professional coaching associations. But also, for masterful coaches who want to renew their credential. You want this because it will revitalize and develop your mastery.
This program is structured around a series of three retreats around the world and also online group calls that will include workshops, group activities, coaching sessions, and self-reflection, with coaches exploring various masterful coaching theories and concepts destined to upgrade you to Level 3.
Our retreats also offer opportunities for participants to explore the surrounding areas, enjoy the local culture, and connect with their cohort members. Participants are responsible for arranging their own accommodations and transportation, with suggestions provided by the programme organizers.
Designated path for your ICF MCC credential (Master Certified Coach). Pending International Coaching Federation Level 3 program. Of course, we welcome professional coaching from other coaching associations like EMCC and AC.
Elevate your coaching practice to the pinnacle of excellence with our exclusive and life-changing coaching retreat program, specifically tailored for senior coaches pursuing the prestigious Master Certified Coach (MCC) credential. Learn from renowned trainers Melissa S. Kelly-McCabe and Angelos Derlopas, both accomplished MCCs, who will guide you on an unforgettable journey of professional growth and mastery.
Set in stunning, inspiring locations, our immersive retreats offer the perfect environment for expanding your coaching expertise, deepening your understanding of the coaching process, and connecting with like-minded professionals who share your drive for excellence. Our comprehensive program combines self-paced learning, interactive group sessions, and innovative coaching trios, all designed to sharpen your skills and propel you toward obtaining the coveted MCC credential.
Embrace this unique opportunity to refine your coaching techniques, elevate your professional network, and experience profound personal growth. Transform your coaching career by learning from the best in the industry and unlocking your full potential. Don't miss this chance to join an elite group of coaches at the forefront of the coaching profession – secure your place in our extraordinary program today!
Why join the retreat-training?
Attend the Masterful Coach Training-Retreat Programme to gain several benefits if you are passionate about coaching and personal development. Some compelling reasons to participate include:
Personal Growth: Our retreats provides an opportunity for self-exploration, introspection, and self-awareness, promoting personal transformation.
Skill Enhancement: The immersive experience helps deepen your coaching skills at Level 3, equipping you with new techniques and tools to improve your practice.
Networking: These retreats brings together like-minded individuals, fostering a sense of community and creating opportunities for building valuable professional connections.
Expert Guidance: You will learn from experienced coaches and trainers, gaining insights and wisdom from their experiences and expertise.
Time for Reflection: The retreat's immersive setting allows you to step back from your daily routine, providing space for reflection and clarity on your coaching practice.
Navigating Challenges: Our program focuses on addressing coaching dilemmas, helping you navigate complex situations and better serve your clients.
Ethical Awareness: We cover ethical case studies and best practices, ensuring that you stay up-to-date with the latest ethical standards in coaching.
Rejuvenation: Because the setting provides a chance to relax and recharge, promoting overall well-being and increased focus for your coaching practice.

Summary of the investment
The investment in the Masterful Coach Training-Retreat Programme is focused on enhancing your coaching skills, personal development, and professional growth. This comprehensive training will provide you with advanced coaching techniques, a deeper understanding of coaching principles, and access to a supportive network of fellow coaches.
The goal is to elevate your coaching practice, boost your confidence, and foster continuous learning, ultimately resulting in a more fulfilling and sustainable coaching career.

Commitment
The commitment for the The Masterful Coach Training-Retreat Programme involves:
Time: Attend the three 5-day training-retreats and engage in all scheduled activities, workshops, and group sessions, while being punctual and present throughout.
Active participation: Engage in discussions, ask questions, and share experiences with fellow participants and trainers to foster a collaborative learning environment.
Assignments: Complete and submit self-paced assignments on time, with honesty and integrity toward the self-study process and attestation of effort.
Follow-up: Apply the acquired knowledge and skills to your personal and professional life, and maintain connections with fellow participants and trainers for continuous learning and support.
Financial investment: Cover the retreat/training fees, including accommodation, some meals, and activities, as well as travel expenses to and from the retreat location.
What's between the in-person training-retreats?
Between the in-person retreats, you will typically engage in the following activities:
Online follow-up sessions: These sessions allow you to discuss your progress, share experiences, and address any challenges you may be facing in implementing the knowledge and skills acquired during the retreat. Hours count toward Programme completion.
Personal practice: You continue to apply the techniques and insights learned during the retreat to your daily life, fostering personal growth and development.
Networking and support: You maintain contact with your fellow attendees, trainers, and mentors, exchanging ideas, insights, and encouragement. Because this helps to create a supportive community for ongoing growth and collaboration.
Additional resources: You may receive access to supplementary materials, such as articles, videos, podcasts, or online courses, to deepen your understanding and enhance your skills.
Assignments and projects: You are given assignments and projects to complete between training-retreats to help reinforce your learning and encourage practical application. These are communicated in the learning management system. Hours count toward Programme completion.
These activities help to consolidate the learning experience, provide ongoing support, and ensure that you continue to grow and develop even after the retreat has concluded. They also enable you to have the flexibility to pace your learning in ways that meet your own learning style and schedule.

Learning objectives
The learning objectives of the Masterful Coach Training-Retreat Level 3 pending Programme aim to enhance participants' coaching skills and personal development.
Key objectives include:
Deepen understanding of coaching principles, methodologies, and frameworks to improve coaching effectiveness.
Strengthen core coaching competencies, such as active listening, powerful questioning, and creating awareness, to help clients achieve their goals.
Develop advanced coaching techniques and strategies to better navigate complex and challenging client situations.
Enhance self-awareness and reflection to foster personal growth and transformation, which in turn benefits coaching practice.
Learn how to establish and maintain ethical coaching relationships while adhering to best practices and professional standards.
Cultivate a coaching mindset that embraces continuous learning, curiosity, and adaptability.
Expanding one's coaching toolkit with a variety of approaches and techniques to address different client needs and preferences.
Build a supportive network of fellow coaches to encourage collaboration, knowledge sharing, and ongoing professional development.
Gain confidence and mastery in applying coaching skills across various settings and client populations.
Embrace self-care and work-life balance as essential components of a sustainable and fulfilling coaching career.


By the end of the Level 3 program, you will be equipped to
1️⃣ Hone coaching competencies for exceptional results so you will become a masterful coach.
2️⃣ Create reflective spaces for clients so they gain insights into their practices.
3️⃣ Boost confidence, authority, presence, and resilience when working with clients at all levels.
4️⃣ Explore the intricate connections between personal growth and professional success.
5️⃣ Apply acquired knowledge to real-world client scenarios, with support from experienced faculty and group supervision sessions.