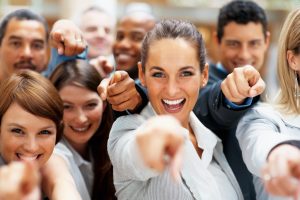 Graduation
Each training program has its own deliverables. These are the assignments as they are defined in the training program. In a case of hindrance or failure, every student has the right to submit their assignments again during the next examination period. There are two time periods in which you can submit your assignments each year. One takes place in September and the second in February. The deadline for the first is the 1st of September, the deadline for the second one is the 1st of February. In case of hindrance or failure, each student has the right to submit their assignments for a 3rd time by paying a admin fee of €600. Finally, in the case of third hindrance or failure, each student has the right to submit the exams for a 4th and last time provided that they resit the program. The tuition in this case is 30% of the tuition you paid in the first place. In case of fourth hindrance or failure, the student is expelled from the program.
Discontinuation
Causes for being expelled from our programs:
Inappropriate behavior.
Academic misconduct (plagiarism, copying, unjustified miss of deadlines for submission of works)
Unjustified absences beyond the allowed percentage (20% of the total program hours).
Unjustified fail of paying the tuition within the deadline.
In the 1st case, the student will be compensated for the modules they have not attended. In the rest three, there will be no compensation. In case of refund, any bank and / or administrative expenses are deducted.
Failure to complete the required work for successful graduation after two years of completing the course.
Cancellation refund
More than 8 weeks before starting – full return.
Between 6 and 8 weeks – return of 75%.
Between 4 and 6 weeks – a 50% return.
Under 4 weeks – 20% return.
Absence at Start – No Return.
If you want to suggest someone to replace you, who meets the program selection criteria, we will be happy to serve you in this process.
Positivity Coaching reserves the right to cancel, postponing or shifting the date of the program, in case of impediment or force majeure. In this case, participants will be informed as soon as possible and the company will have an obligation to ensure their participation in a next laboratory or returning them the amount of their registration.
Refund After Starting Programs
If training is terminated after entering programs, the participant is financially obligated to Positivity Coaching according to the formula described in the following table:
| | |
| --- | --- |
| If the participant completes this amount of training: | The academy may keep this percentage of the tuition cost: |
| 0% through 10% | 10% |
| 11% through 25% | 25% |
| 26% through 50% | 50% |
| More than 50% | 100% |
All refunds will be paid within thirty calendar days of the participant's official termination date. Refund calculations for course termination will be based on published tuition values for each course as of the date of registration.
Discount eligibility and other provisions
The unemployed can request to be granted a 5% discount on the total tuition fee of the educational program.
Single parents with low annual income (less than 15,000 €) who have undertaken child custody can request a 5% discount on the total tuition fee of the educational program.
If you sign up together with a friend or relative in the same program a discount of 10% may be granted.
When one of our graduates enroll on a new program a 10% tuition discount is being offered.
Note: Tuition discounts cannot be combined. In particular, if a trainee is part of more than one category of beneficiaries, the discount of only one category can be granted.
Prices are subject to applicable laws.
In the event that a student chooses to repay the tuition fees through an online platform and/or through interest-free credit card instalments some relevant expenses may incur.
Partial completion policy
Partial completion certificate means a certificate issued by the Authority competent to issue the same for a part of project area on completion of development works in that part. Positivity Coaching does not issue certificate of attendance for complete educational programs that certify that students can coach to a certain level according to ICF credentialing standards. Our policy is not to let the students fail but to support them instead to succeed. However, we cannot allow ourselves to issue certificates that might be misinterpreted as certifying that one student is a competent coach in case one is not. Taking the above into consideration, we are here to help you in continuing your fulfilling journey in professional coaching. We always strive to make sure that we do our best to serve the higher standards and safeguard the coaching profession. Issuing a certificate means that the student has passed successfully all the exams, delivered assignments that meet Positivity Coaching requirements and was assessed as a competent coach at a certain ICF credential level, if applicable. If one wants to add CCEUs for recredentialing purposes, we will not require assignments and exams and will issue a certificate that will correspond to the hours the student attended.
Illness Policy
If you have a medical condition: You or a healthcare professional should let Positivity Coaching know if you have medical needs.
If you cannot attend the classes:  If you cannot attend because of illness or injury, Positivity Coaching will provide support to make sure youreducation does not suffer. Most of our classes are recorded, so even if you miss one, you can still watch it later. In case you miss mentor coaching sessions, we will need you to send us your reflections after you hear the recording.
If the condition continues: If your medical condition continues for a long time or you know you are going to undergo a therapy that you feel will be an obstacle to your future practice and studies, or you will not be able to meet the deadline for delivering the assignments needed for your graduation, please let us know as early as possible so that the learning council will consider your request in its next meeting. In most cases, it is advisable to submit your doctor's recommendation. Positivity Coaching will make the best use of all the tools that are available to make sure you will be supported to graduate through the adversity, and, at the same time, implement whatever is necessary in a manner that will honor the sense of fairness and equity in the eyes of every student.
Complaints Policy and Procedure
Complaints Policy
Complaints Policy Statement
Positivity Coaching:
is committed to providing a good standard of quality services to all clients
will take seriously any concern or complaint and will look into it promptly, for resolution as quickly as possible
recognises that all clients
-have the right to raise concerns or complaints about our services
-have access to clear information on how to voice complaints and concerns
concerns and complaints procedure is open to everyone who receives or requests a service from Positivity Coaching and people acting on their behalf
will deal with complaints in line with Positivity Coaching Confidentiality policy
will keep a register of all complaints, which will be reviewed regularly by the Board
complaints procedure will be part of the process of monitoring the quality, effectiveness and non-discriminatory nature of its services
All staff, associates and Board members are required to read, understand and comply with this policy and its procedures
Introduction
2.1 Positivity Coaching strives for high standards in service delivery and welcomes feedback from individuals, users of our services, stakeholders and anyone who works with us, on all aspects of our services. Such feedback is invaluable in helping us evaluate and improve our work.
2.2 The objectives of Positivity Coaching complaints policy and procedures are to:
Ensure everyone knows how to make a complaint and how a complaint will be handled
Ensure that complaints are dealt with consistently, fairly and sensitively within clear time frames
Provide individuals with a fair and effective way to complain about our work
Ensure that complaints are monitored to improve our services
2.3 Positivity Coaching will ensure that we:
Listen carefully to complaints and treat complaints as confidential, where possible
Record, store and manage all complaints accurately and in accordance with the GDPR (General Data Protection Regulation)
Investigate the complaint fully, objectively and within the stated time frame
Notify the complainant of the results of the investigation and any right of appeal
Inform the complainant of any action that will be implemented in order to ensure that there is no re-occurrence
Report on an annual basis, the number of complaints received, the outcomes and any actions taken.
Definition of a complaint
3.1 A complaint is any expression of dissatisfaction by an individual, whether justified or not.
3.2 An individual may make a complaint if they feel Positivity Coaching has:
Failed to provide a service or an acceptable standard of service or made a mistake in the way the service was provided
Failed to act in a proper way
Provided an unfair service
3.3 This policy and procedure relates only to complaints received about Positivity Coaching and its services.
Concern or Complaint
4.1 It is important to establish the difference between a concern and a complaint. Taking informal concerns seriously at the earliest stage will reduce the likelihood of their developing into formal complaints.
4.2 If you have any concerns about our work please tell a staff worker or their manager as soon as possible, so they can quickly understand your concerns and try to put things right.
4.3 If you are not happy with the response to your concern and/or you want to make a formal complaint please follow the procedure below.
Complaints Procedure
Complaints Procedure
5.1 Positivity Coaching aims to settle the majority of complaints quickly and satisfactorily by the member of staff who provides the service. The complaint may be resolved quickly by way of an apology or by an acceptable explanation to the individual.
5.2 There are three stages to the complaint's procedure:
Stage One – the complaint
Stage Two – investigation
Stage Three – appeal
Stage One – Complaint
6.1 The complaint can be written. A complaint form is available to use at this link.  The complainant will need to sign it.
6.2 Individuals wishing to make a complaint should contact the person who provided the service, or their line manager. Alternatively, they can contact us by writing to: Positivity Coaching, Korai 12, 153 41 Agia Paraskevi, Greece or at the email address: communication@positivity.gr.
6.3 The complaint should include the complainants name and address, the nature and date of the complaint and how they want to see it resolved.
6.4 On receipt, each complaint will be allocated a reference number and logged on the complaints register. Complainants must receive an acknowledgement within 10 working days of receipt of a signed complaint.
Stage Two – Investigation
7.1 All complaints at this stage should be dealt with by a manager. If they need to meet with the complainant, they will do so within seven working days of receiving the written complaint.
7.2 Complaints will be fully investigated, and a written response provided to the complainant within ten working days by the investigator.
7.3 The complainant will receive written confirmation of the outcome of any investigation any recommendations/remedies made, such as reviewing of policies, staff development and training or appropriate improvement to our services.
7.4 Where the complaint is upheld an apology should be offered.
7.5 Occasionally investigations may take longer, particularly if the complaint is complex. Should this be the case a holding letter will be sent after ten working days and a final date given for a conclusion to be reached.
7.6 If an individual remains dissatisfied with the outcome from Stage Two they can appeal within fourteen working days of the date of the outcome and progress to Stage Three.
7.7 The complaints register will be updated, and any pending complaints flagged so they are followed up
Stage Three – Appeal
8.1 If the complaint cannot be resolved to the complainants satisfaction at stage two, or if the manager feels that the complaint is of a very serious nature, or concerns a service leader then it will be referred to the Chief Executive.
8.2  If the complaint is about the Chief Executive then the matter will be discussed with two Board members.
8.3 The Chief Executive and/or Board members will acknowledge receipt within ten working days, they will review the Stage Two investigation and recommend one of the following actions within twenty working days (from the date the complainant stated they wanted to take the complaint to stage 3):
Uphold the action taken at Stage Two
Make changes to the Stage Two recommendation/actions
8.4 The complainant should be informed in writing of the outcome of stage three, the decision reached about this complaint will then be final but other options available to the complainant (as listed below) should be detailed in the letter.
8.5 If after Positivity Coaching has been through the three stages and the complainant is still not satisfied with the result, they should be advised that there is no further right of appeal with Positivity Coaching but they could approach any of the following agencies for advice:
A solicitor
Consumers' Ombudsman
This should be done within one month of receiving the outcome from the appeal.
Anonymous complaints
9.1 Complaints received anonymously will be recorded and considered, but action may be limited if further information is required to ensure a full and fair investigation.
Data protection
10.1 To process a complaint Positivity Coaching will hold personal data about the complainant, which the individual provides, and which other people give in response to the complaint. We will hold this data securely and only use it to address the complaint. The identity of the person making the complaint will only be known to those who need to consider the complaint and will not be revealed to other people or made public. However, it may not be possible to preserve confidentiality in some circumstances, for example, where relevant legislation applied or allegations are made which involve the conduct of third parties.
10.2 Positivity Coaching will normally destroy complaints files in a secure manner five years after the complaint has been closed.
Monitoring
11.1 Complaints are an important tool which, alongside data provided by exit surveys, stakeholder surveys, user feedback and focus groups, will allow us to learn about the services we provide. They provide a useful source of information about how individuals see our services and how we are serving them. To ensure we can learn from complaints the following data will be collected:
Name and address
Name of person dealing with the complaint
Date of complaint and response
Nature of complaint
Action(s) taken/recommendations made in response to the complaint Lessons learnt
11.2 Complaints information will be considered on a regular basis by the Management Team and reported annually to Positivity Coaching board. Wherever possible the data will be used to improve and develop the service.
Transfer of credit policy
Have you completed studies in coaching and want to upgrade your diploma? Do you want to have a diploma certified by ICF? Positivity allows you to enroll to the "Diploma in Positivity Coaching (Personal & Executive)" program by transferring your credits. For this, you should deposit the relevant documents certifying the compliance criteria.
The training program is divided into 7 sections as follows:
| | |
| --- | --- |
| Fundamentals |  $          558 |
| Positive Psychology |  $          558 |
| Mindfuless-CCC-Questioning-Appreciative Inquiry |  $          558 |
| Beliefs-Values-Maslow-Kegan-More Models |  $          558 |
| Learning styles-Creativity-EQ-SQ-PQ |  $          558 |
| Mastery day (mandatory) |  $          558 |
| Graduation day (mandatory) |  $          558 |
| Examination fees |  $          644 |
You will need to attend only the modules you do not know adequately. The contents of the modules are shown in the table above. Based on the supporting documents you will present you will be called upon written exams in order to ascertain your adequacy. Success degree is 70%. The results of your examinations will show what modules you can avoid. Please note that the last two sections are mandatory. Examining your file will be made after the test value is deposited. The value of each module is indicated on the above table. To start your transfer please send us an email: ask (at) PositivityGlobal (dot) org.