Embody and develop the ICF Mentor Coaching duty and competencies.
Become a mentor coach, serve your clients, your coaching community and the profession by becoming a passionate, resourceful, intelligent, curious and supportive mentor coach willing and able to forward the profession, the art and science of coaching by offering the support, guidance and wisdom needed to safeguard the quality standards of coaching in a co-learning environment guided and facilitated by ICF Master Certified Coach (MCC) Angelos Derlopas.
The International Coaching Federation (ICF) defines Mentor Coaching as providing professional assistance in achieving and demonstrating the levels of coaching competency demanded by the desired credential level sought by a coach‐ applicant (mentee). Furthermore, Mentor Coaching means an applicant (mentee) being coached on their coaching skills rather than coaching on practice building, life balance, or other topics unrelated to the development of an applicant's coaching skill.
Become a mentor coach in 15 weeks.
Delivered bi-weekly online
(5 sessions of 2 hours and 15 min + 1 session of 1 hour)
Bi-weekly Peer Triad practice
Study with triads: 10 hours
Personal study: 15 hours
Overall: 35+ hours in 15 weeks.
Learn:
Ethical challenges & dynamics
Mentoring Feedback
Basic Grading system
MC Qualities, competencies & traits
Observation written feedback
This programme is accredited by ICF as CCE.
Core Competencies: 10.5 CCEUs, Resource Development: 1.75 CCEUs.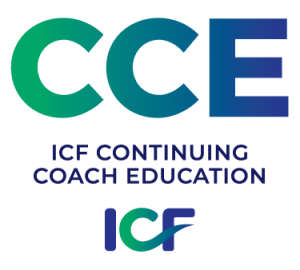 Who is eligible? ICF credential holders for 4+ years.
Investment: 2,450 €.