Positivity Global is a boutique consultancy, specialised in developing Communities of Practice through continuous learning, coaching and mentoring. We operate through a global network of partners, trainer-consultants, and mentors, all of whom have been trained and accredited to provide a consistent, high quality and reliable service in this specialist area. Heavily supported by both fundamental and best practice research, our products and services are continuously updated, accredited and awarded.
Positivity Global
Focuses on results as signposts for delivering excellence in a catalytic approach for gradual and sustainable change for individuals and organizations.
Commits to invest in the development process with all available resources and in full faith that whatever the goal, it is within reach.
Positivity Global perceives individual and group activities as focal institutional triggers that can accelerate the dialectic of our coordinates of a value system that holds change as a both a life-giving power and a factor maintaining systemic equilibrium.
Positivity Global three pillar vision summarises as retrieving the possibility to:
Invite thought to step forward from the world of becoming into that of being.
Act like a zeitgeber between elusive truth and lucid thinking.
Provide the vehicle for a resonant, radiant and apterous fulfillment.
---
Our service portfolio: 
Designing and delivering accredited coach training programmes
Designing and implementing corporate coaching/ mentoring programmes, selection, matching and training
Coaching/ Mentoring online platform (selection, testing, matching and hosting the dyads)
Award Certificate for Programme Managers
Team Coaching (assessing and developing team's impact in business)
Supervision of Internal Coaches
Mentoring Coaches towards their Credentialing
Coach Assessment Centres
Accredited Mentoring Programmes in Employment
---

Left: With Dr. Leni Wildflower at Positivity HQ
Right: Speaking at the World Coaching Congress in Mumbai, India

Left: With Paula King at Kingstown College, Dublin
Right: On stage at TEDxNicosia, Nicosia, Cyprus

From left to right: Angelos Derlopas, Matteo Perchiazzi, Paula King
EMCC International President Dr. Lise Lewis & Prof. David Clutterbuck in Venice.
Left: With ICF Global Board Chair 2015 Dave Wondra
Right: With ICF Global CEO Magda Mook
Left: With ICF Global Board Chair 2019 Jean-Francois Cousin in Greenwich.
Right: With ICF EMEA Leaders in Cape Town.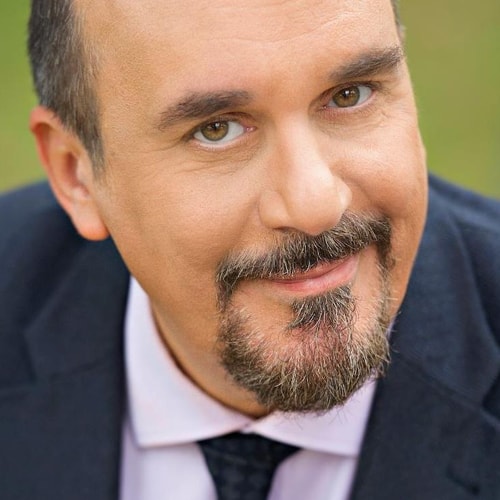 "In my work, I bring together my experience as a coach and also as a manager. I challenge people in being more consistent in their process of becoming more of who they are; to meet fully and freely their own potential. I use a systemic eclectic approach. Having a toolkit amassed from many sources I focus on the cognitive, the reflective and the affective dimensions. I support leaders and executives to grow and become self aware entities that change the way they relate and communicate in order to create a container that lets their authentic presence surface and flourish."-Angelos Derlopas, MSc, PCC.
We partner in learning and development with those who choose to be the reason we make the difference