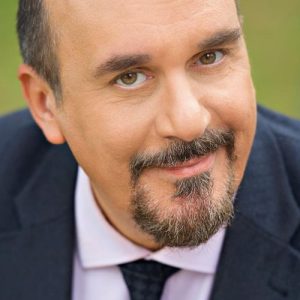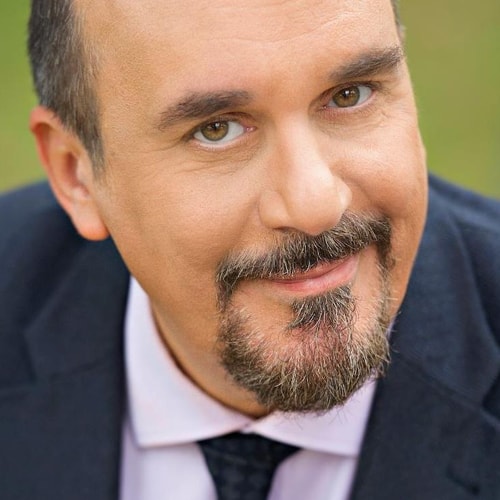 Angelos Derlopas, MSc, Professional Certified Coach (ICF PCC)
 Angelos is a Leadership coach with over 30 years of business experience. Having recorded a successful career as executive in several industries, he founded 'Positivity Coaching' to offer high-level Professional Coaching services and education to the market. He is the author of two ICF ACSTH accredited coaching training programs and several ICF CCE ones. Angelos led a team of professionals who designed an educational coaching program at the National Centre of Public Administration and thus introduced coaching to the Greek public sector for the first time. He is a past president of the ICF Greece Chapter, a board member for five years, has served in international committees and judge panels and is currently serving as subject matter expert in ICF Global Job Analysis Task Force. Before becoming a coach he worked as executive in various industries (Construction, FMCG, Services, Wholesale).
Specific experience of coaching
Angelos has worked as a coach since 2009 with individuals and teams in a variety of organisations, in the private, the public and the third sector. He supervised a substantial amount of coaching interventions, with his team of certified coaches, in the non-profit sector. Angelos coaches executives, leaders and teams usually from IT, internet and software services, wholesaleand NGOs. He uses a systemic eclectic approach. Having a toolkit amassed from many sources he focus on the cognitive, the reflective and the affective dimensions. Angelos supports leaders and teams to grow and become self-aware entities that change the way they relate and communicate in order to create a container that lets their authentic presence surface and flourish.
Qualifications
MSc in Psychology (University of East London), PG in Business Administration, PCC from ICF. Angelos have studied coaching with David Clutterbuck, Alison Hodge, Phil Sandahl, Fernando Flores, Leni Wildflower, Otto Laske and others. Member of: International Coach Federation (ICF), European Mentoring & Coaching Council (EMCC) and the British Psychological Society (BPS).
He is a frequent speaker at coaching conferences in Europe and Asia. He received the Global Coaching Leadership Award 2013 from the World Coaching Congress in India, the Bronze CSR Award 2015 from HR Community Awards in Greece and the 100 Best Global Coaching Leaders Award 2017 from the World HRD Congress in India. He studied coaching in UK, US and elsewhere, and Mindfulness Awareness Practices in UCLA. He is a Certified and registered Mentor Coach (CMC), a licensed Mentor trainer (DPC/CMI), a trained Team Coach Supervisor (AHA/CSA) and a Professional Certified Coach (PCC) credentialed through the International Coach Federation (ICF). He is member of Prof. David Clutterbuck's CMI international network of coaching & mentoring professionals. He has 1,500 hours experience in coaching and more than 3,000 hours in teaching coaching.
My approach to coaching
"In my work, I bring together my experience as a coach and also as a manager. I challenge people in being more consistent in their process of becoming more of who they are; to meet fully and freely their own potential. What is the purpose of being purposeful? It's not only about performance; it's about the relevance of the performance. There are different levels and different levers that I am connecting. And I am bringing these levers into my practice."