Interested in becoming a coach? Adding coaching competence to your line of work? Explore personal development? 
Don't get trained as a coach. Get educated.

"Positivity is not simply about being nice, giving in, or giving away the store. Rather, positivity broadens your outlook, bringing more possibilities into view. With positivity, your thoughts and actions surface more spontaneously; you're better able to envision future prospects and win-win solutions. You become more apt to build lasting relationships, attracting loyalty instead of bitterness."-B.Fredrickson, 2009.
We specialise in developing Communities of Practice through continuous learning, coaching, mentoring and coaching supervision with surgical accuracy.
www.positivityglobal.org
Choose Positivity Coaching for flexibility, effectiveness, quality and reliability.


When you sign up you can expect that you will experience coaching from all angles and get the support by our "5 satellite system". You will get: your trainer, your coach, your tutor, your mentor and your supervisor. No compromise.


Proven fit-to-learn format
The groundbreaking design of our programmes is ideal for busy people. It's based on a proven system that combines on-demand videos with rolling self-paced learning, live online video group and one-on-one calls, fully online and experiential assignments backed with the support of ongoing coaching supervision. You can start from Level 1 and upgrade when you want. All the way up to Level 3.
No compromise. Ever.
Our Commitment to Equity
We understand that as coaches we support our clients to make choices and changes. In the face of the world-historical changes that have been launched in the new decade, we are committed to having and facilitating awareness on the issues of diversity, inclusion, justice, and discrimination. We are committed to nurturing and aligning intention, awareness, and action. Read more…
An epic E-book for U - It's FREE!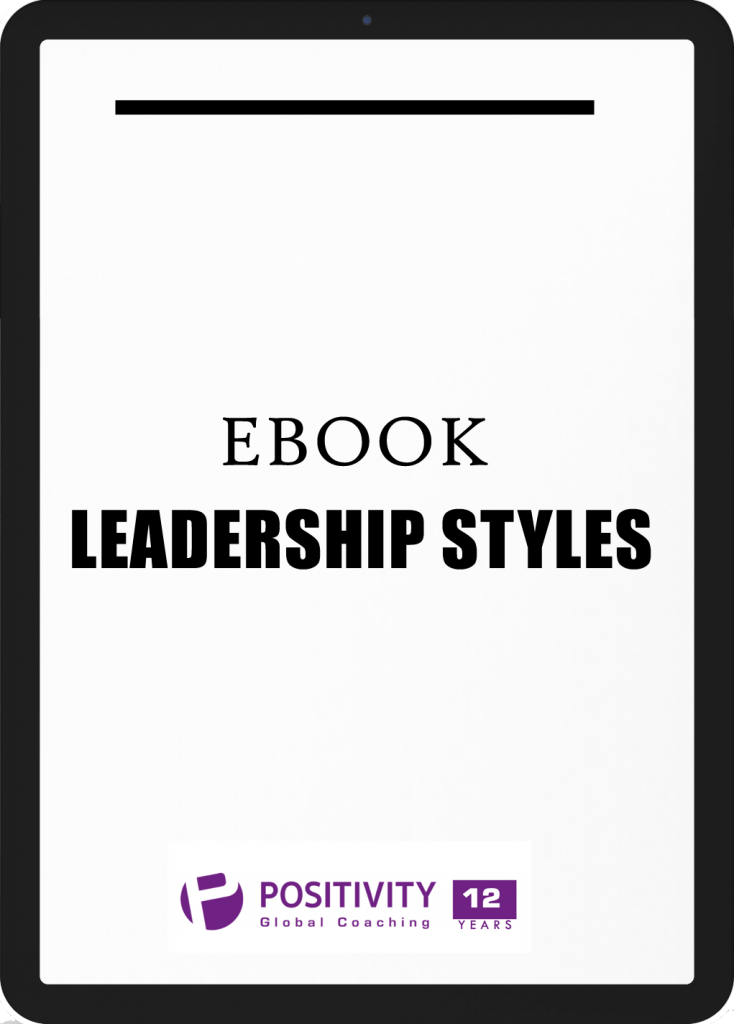 What's your leadership style? 😀 Subscribe NOW to our posi-newsletter and receive our E-book "Leadership Styles" completely free!
Do you want to receive your PCC credential without submitting your coaching sessions to ICF?
If you are an ACC coach, or have a 60-hour ACSTH training certificate, we'll accept it towards your ACTP certificate in our "Advanced Diploma in Professional Coaching Mastery".
Send us an email at ask@positivityglobal.org